Opiniones y experiencias de nuestros clientes y proveedores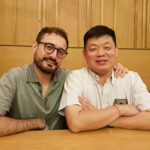 SWD had been our only business agent for KAMI since it inception and with a clip of eyes it is already more than 20 years now.
Before SWD I had already work with Mr Fabio the passionate and smart young man at that time; I think it was in 1997/98.
At that time KAMI has no little or literary not present in Italy market.
This young man contacted our company and flew to Malaysia to meet us and proposed for business collaboration.

I remembered clearly on our first meeting day I had to drive 4 hrs from Kuala Lumpur to Penang at midnight for an early meeting over the breakfast.
During the breakfast, I presented our company products where Mr Fabio had listened attentively (although the breakfast selection at the hotel were too hard to ignored… ) and he started to think how to fit our products into the his market. We even had a SURIMI Breakfast that day and ignoring most of the tempting breakfast at the hotel. This show how passionate he is towards his responsibilities… trying by oneself and believing in it.

A deal was immediately struck on and KAMI had appointed Fabio to be our sole agent for Italy market.
As in any business, being a new brand/comer into the market, it will always been an uphill task to sell the products into the market. I trust that during early days, Mr Fabio had put tremendous effort that grow KAMI brand steps by steps from an infancy stage.

There is a lot of discussion between KAMI and Mr Fabio which provide market feedback on our products and together we plan several strategies to make the products success in the market.
Within 3 years, KAMI from being nobody then to become at least an option for customers in Italy.
When it is his time to start SWD, KAMI have no doubt at all and quickly continue with the brand building and representation with SWD under the leadership of Fabio.

Since then KAMI brand and products had grew strength to strength and become a leader brand in its category.
SWD is not a product seller, it is a brand builder which the brand owner had many to gain when we grow together.
When KAMI face challenges, SWD had always work a solution that will stand beneficial for all parties.
I had not only found a great company to work with but also found a great friendship and brotherhood that I will treasure for a life time.

Thank you SWD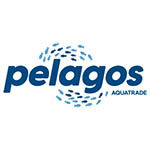 We start with quality and honesty and make a very good entrance in the Italian market making a lot of good and important clients. After that is come the time to create a brand that only SWD work with aqua trade. The brand is PELAGOS aquatrade.

I can say for all the people of SWD and especially for the owner Mr Fabio that they work for the common interest and they work hard.

Mr Fabio is a man of vision and takes his business very serious also out of the office. To do this you have to have background, and he has, a very strong and wonderful family, that I met.

So yes is the guy to do the job.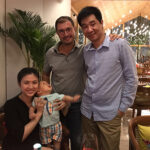 When I met Mr. Fabio Genovese from Seaworld Distribution in 2009, our company was considered as a young company with not much experiences in frozen seafood business in Italy.
Seaworld has supported us to build the reputation and grow the business, as well as helped us to solve all problems which happen regularly when doing international business. I really appreciate Seaworld's working philosophy and professional attitude which are mandatory conditions to be successful in long term business relationship.
Throughout 12 years of working hard and closely together, Minh Dang and Seaworld have gained the trust and respect from clients in Italy. Today, we are proud to be the biggest seafood player of cephalopods and clams in all Vietnam.
Apart from the business, our relationship is growing further where we can visit each others anytime and enjoy private time as a family.
Together we make our great history and success.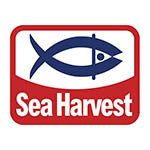 Working with Sea World, such a pleasure!!, staff very professional; in the very stressed environment that we operate there is always a smile from everyone at SW , a true partner  worried to do the correct things at the market"

Don't change, keep the positive spirit is your sign of Identity!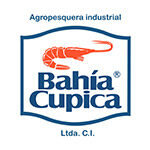 SeaWorld has an incredibly wide variety of high-quality clients that look not only for short-term or one-off business opportunities, but rather for long-term cooperation whereas both parties grow and benefit. Ethical and win-win business models are at the core of SeaWorld's commercial approach and that is why they are such an important and trusted member of our extended team.

Ever since we first connected with Fabio in 2018 at CONEXMAR in Vigo, he has considered our business not only as a supplier but as a real business partner. Together we have worked extensively on our product and brand development allowing us to increase our brand awareness considerably resulting in an increase in sales volume, price improvement and superior placement of our product in the marketplace.

Fabio and his team have been extremely supportive, always professional, experienced and a key factor of our growth as producers. We highly recommend all of SeaWorld's team to any supplier looking for a professional, trustworthy commercial partner.
Dear Friends / Customers,

I have know Fabio for 22 years, since 1999 when he visited me in Singapore the first time working for another seafood company.

In the meeting, he struck me with his aggressive marketing strategy and his ambition to be one of Europe's biggest supplier in sea frozen long line fish products.

I appoint Fabio as my agent for the italian market after our meeting.

When Fabio decided to venture on his own to start Sea World Distribution in 2008, I didn't hesitate to appoint Sea World Distribution SA as our agent for the whole of Europe with our Mar-Indo brand products wich Fabio help develope.

Our relationship with Fabio / Sea World Distribution is more Family than client / customer.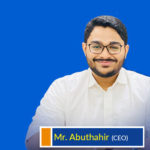 Our Odyssey with SeaWorld began two years ago. At the time we embarked on this journey, with our thoughts ignited by a positive spark, both decided to seek a destination of which neither of us were aware that one day it would turn into a solid friendship.lt gives Jeelani Marine Products a great pleasure to acknowledge that the initial introduction with Sea World has blossomed into a full-fledged business relationship so deep that we consider ourselves part-ners from across the globe.At this juncture we would like to express our deep gratitude to Mr. Fabio. Him and his wonderfully cooperative Team have helped us carve a niche in the Italian Market by giving us new leads. Thanks to Mr. Fabio and his Team, those leads developed into business in the Italian Market now. The best thing about SeaWorld is that over a period of time we grew so comfortable that the buyer seller relation meta morphed into a part-nership in no time and now we can share our ideas with each other in a very open manner. This has helped us mutually to gain insights on the market trends and benefitted Jeelani Marine Product for gaining and expanding our business in the Italian Market. The Efforts put in by Sea World are really praiseworthy and their turn around time is impeccable. Sea World has opened up new vistas for us for all our other products and now we are slowly and steadily moving towards being a brand recognized in Italy and across the globe. This recognition has given a boost to our exports and in the process, we have gained an extended family in the form of Sea World. We at Jeelani Marine Products sincerely extend our thanks to Sea World and their fantastic Team for being there for us and hope to be together for a long and fulfilling future.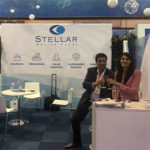 When I was first introduced to Fabio in 2018, we met for a lovely dinner in London and spoke about possible collaborations together. At that time we had just started with the Europe market and were not very confident in selling our products extensively.

Fast forward to 2023, and our partnership with Sea World Distribution has exceeded all our expectations. We have no complaints about working with Sea World, the whole team from Fabio, Caleb, Gianni, Andrea, and Diana are an absolute delight to work with.

Through working with them, we have been able to expand our product range under their guidance and more importantly, they have helped us launch our own brand in the Italian market and promoted it like their own.

We have always experienced very prompt communication and good support, and working with them has been very seamless and easy. In fact, they have really gone out of their way to support us and encourage us to do more business and even helped our production team to work on some value-added products that have helped us deepen our presence in Italy.

I'm so glad to have got introduced to Mr. Fabio and we are very confident that we will be increasing volumes with him year-on-year basis with a long-term partnership. He is one of the most positive people in the industry, and he is like a mentor and a great friend to have – I truly cherish his presence, and I feel fortunate to be working alongside him!